WHAT'S INCLUDED
LIFETIME ACCESS TO 12 MODULES COVERING NEARLY 100 INVESTING TOPICS

4 live Q&A sessions with Vic (recorded for anyone who cannot attend live)

6 exclusive podcast episodes (available only for students of The Curve Classroom)

5 downloadable worksheets

Over 20 quizzes

ACCESS TO OUR PRIVATE CLOSE FRIENDS GROUP OF BUDDING INVESTORS

ABILITY TO BECOME PART OF AN INVESTING COMMUNITY

~NEW~ A PERSONALISED BUDGET & SPENDING TRACKER!
Start your investing journey by investing in yourself. Next intake Sept 2023. NZ$749
Kind words
Just a little update from me, a Classroom student of yours and fan of the podcasts (which I listen to while running and I get home inspired af) to say thank you for sharing the information and easy to understand tips and making saving and investing waaay less scary. I've always been money / budget focused but this has levelled up my finances! I am on a low income, below average in NZ and live in Queenstown (love me a housing crisis I do), so to know that at the moment I am splitting my pay as 32% towards utilities and board, 25% on daily costs and fun, and a whopping 43% into savings and investments... Possibly not the best split but I'm super proud of this as I used to save last, spend first!! And now, big changes. So grateful (ad) thanks so much

Thanks to taking the curve course last year I've really been loving my investing journey. I have two managed funds that I regularly contribute to (dollar cost averaging!) and then have a stake fund as a bit of "fun" | to see how I go myself. Quite proud of my investment in this stock (Spotify) - up 44% since I started investing in it about 5 months ago

Hey, I just wanted to send a random little message of appreciation because I had a proud of myself moment today & it's definitely thanks to The Curve!

I recently finished your masterclass and I've been getting into the share market and then the company I just joined (that I'm entry level in) offered all staff an investment opportunity. I had a meeting with the GM about it today because it seemed like an interesting offer but I had lots of questions and was totally able to hold a conversation about it and ask loads of the right questions!!

A few months ago I would have had no idea how to use the right language to talk about it. I feel like I'm so much more confident now and I know what I can do/want to do with my money. I haven't decided whether I'II go ahead with the offer yet but the GM seemed pretty impressed by how much I knew! Feeling so confident about what I'm doing for my finances in the future! So a big thank you for all you're doing xx

1 know my friend Brooks messaged, so had to add to the fan girl vibe. We bought your course and have become absolute nerds within weeks. The empowerment and just change of perspective of everything has been such a life changer.

Especially being self employed!

No more guilt! Just knowledge.

Thank you both so much, Ella xx

lam so glad that I happened to come across you two and I am in awe of all of the amazing things you are doing!

I'm 21 and I have been interested in investing for sooo long but I had no clue where to start and I definitely did not have the confidence to. After going through your masterclass and listening to your podcast I am now feeling confident and ready to start my investing journey! I want to thank you two so much!

Also your energy together is so stunning and it really shines through in the podcast!

I thought I was financially savvy (spend within my means and save) and decided to do this course primarily to understand investment, which I thought meant shares.Little did I know how much this course would change my relationship with money, help me understand the variety of investments and how best to use them for my 20 year holiday!! I mean, after 6 weeks I'm not an investment banker BUT I've made changes to where I keep my money, gained the confidence to ask questions and understand the types of questions to ask the people I give my money to. This alone has been incredibly significant and I made mortgage changes the bank never tells you about. I feel focused on my financial goals and how to achieve them and from here forward, my money is going to work for me. For the curiosity and confidence alone this has been an excellent investment in the current and future me.Thanks Vic and Soph x
HOW WILL I LEARN?
The course has been designed to cover all learning preferences. It's made up of videos, written material, quizzes, templates, live Q&As, access to our private FB Group and more! 
You have lifetime access to the material, so you can choose to learn at your own pace, or move through with the rest of the intake. There will be live check-in's every two weeks to ask as many questions as you like.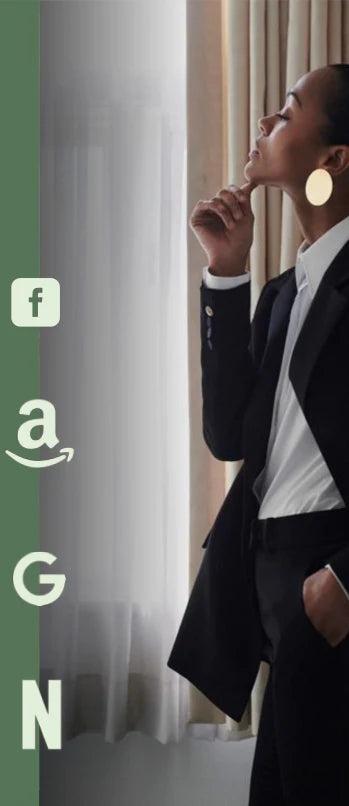 FAQs
I HAVE ALREADY DONE THE PREVIOUS INTAKE, IS THIS THE SAME?
Yes, 90% will be the same but we always refresh a few things to make it topical and exciting! For example, in the March 2023 intake we have included a new Personalised Budgeting & Spending Tracker.
We constantly listen to your feedback to continue to improve each intake!
YES! We know our community lives in many countries all around the world so we have 100% made sure this is universal. We talk about US stocks, EU stocks, Aussie stocks, NZ stocks...
It's relevant for invetsors based anywhere, wanting to invest anywhere!
HOW MUCH TIME WILL IT TAKE?
This course can be taken at your own pace - whatever suits your lifestyle! If you were to power through all of the lessons, it would take you approx. 5-7 days to complete every lesson in The Foundations of Investing, but we recommend spreading it across approx 6 weeks. We will have Live Q&A's along the way to ensure you don't get left behind which will be recorded if you can't attend them live, and obviously we are always here if you need us.
Can I pay in installments?
Yes! We offer 3x monthly payments of NZ$249.67. If you want pay like this, click this link HERE
Yes! Of course - what a great idea! Email us at info@thecurve.co.nz and we can arrange it xx
HOW MUCH IS THE FOUNDATIONS OF INVESTING?
The Foundations of Investing is NZ$749. Remember, this is an investment in your financial future. And trust us, it will be more than worth it!
WILL I BE ABLE TO REVISIT THE LESSONS AT ANY TIME?
Of course! You will gain lifetime access to everything included in The Foundations of Investing
Do I need any prior investing knowledge?
Absolutely not. This course has been designed for a beginner investor, all the way through to the expert level so everyone, no matter what level of knowledge, will find The Foundations of Investing incredibly helpful.
Will I have access to ongoing support?
Definitely. We're here to hold your hand as little, or as much as you like. You will be part of our exclusive Facebook Group Community which is a great place to ask questions and share knowledge. PLUS, you will be able to join our 4 Live Q&A's peppered through the 6 weeks to ensure that you never feel overwhelmed
I already have an investing portfolio, how do I know if this course is too beginner for me?
The Foundations of Investing starts by covering off the basics, but it goes all the way to expert level. If you have prior investing knowledge, there may be parts that you already know, but we can guarantee that there will be PLENTY you won't know. 
If you're still worried that your level of knowledge is above what is covered in this course, please don't hesitate to get in touch.